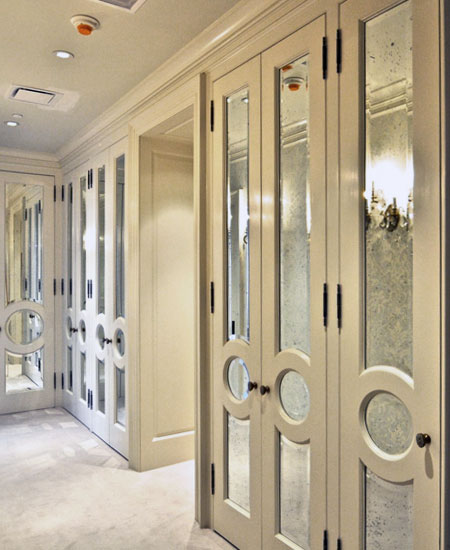 Illuminate and highlight. The classic beauty of interior mirrors adds drama to any room. We offer years of experience working with some of the best decorators and design houses in Philadelphia. Whether you live a contemporary lifestyle or wish to reflect your traditional tastes, let our expert installers bring your imagination to life.
Choose from an array of mirror styles; polished edges, beveled edges, etched and sandblasted designs to compliment a choice of colors and degrees of antiquing. Mirrors can be shaped and customized to fit a variety of applications.
For those with the skill to install themselves we can supply the necessary materials and hardware. For the more intricate installations, trust our amazing craftsmen to create the look you will love for years. Our staff is careful, neat and personable, with customer satisfaction a priority.